A10zRkH
On the night of August 16 and 17, 2021 we focused on trying to capture an object cataloged as A10zRkH in the NEOCP.
Its apparent motion turned out to be very slow, with a faint brightness.
A few days later, the object was catalogued as a potential comet, until August 22, 2021, when it was finally accepted as such, assigning it the name C/2021 4 (ATLAS), with an orbit of more than 2500 years.
The first night, a short tracking was performed, just 30 minutes, which we can see with the CFF RC 12":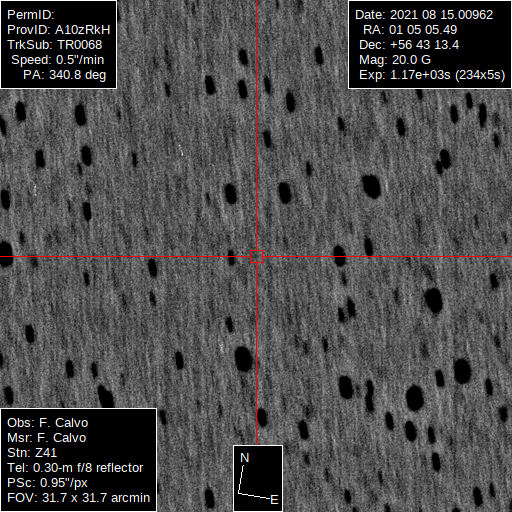 .
During the second night, the monitoring was more exhaustive, more than 3 hours, we can see the results below, first with the 12":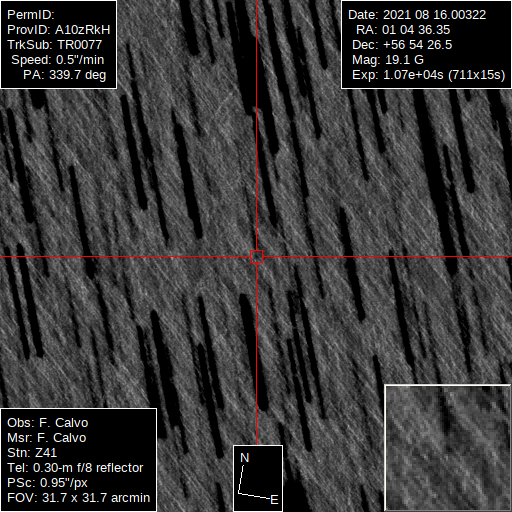 Next, integration performed with the Epsilon 160: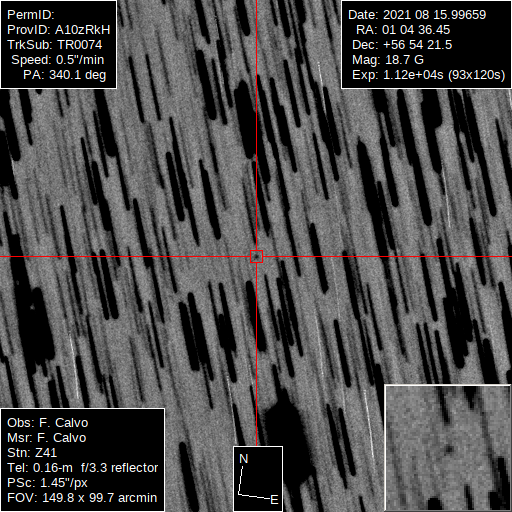 .
As a curiosity, we can see the field where the possible comet was the night of August 17, 3 hours of integration with Epsilon 160, full of stars and making very complex the location of the comet.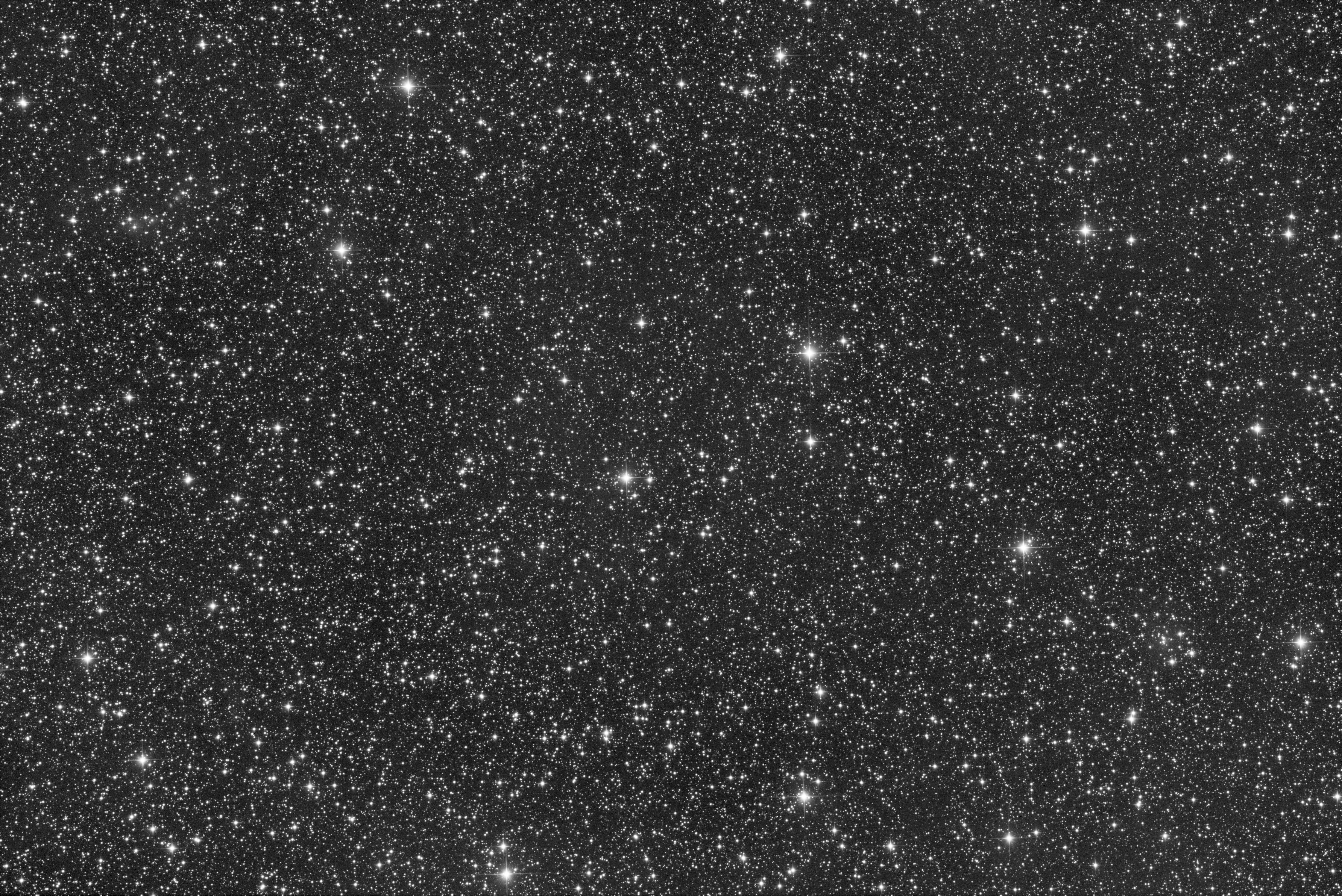 Analysis
MPCReport
More information:
Translated from Spanish language with http://www.DeepL.com/Translator (free version)